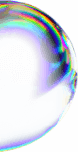 Would you like to work with leading brands and be their guide for reaching Generation Z?
Live streaming has great potential and we help top brands unleash it!
inStreamly aims to democratise the world of live streaming. Our platform empowers the thousands of micro-steamers to control and monetise their content by offering them the same sponsorship opportunities as traditionally only offered to the top 1%. We do this by allowing brands to easily connect with hundreds of steamers at the same time – made possible by our scalable, automated technology.
We are one of the fastest-growing startups in CEE. In 2021 we worked with brands like Disney, Netflix and Samsung and connected them with 35k streamers in 74,000 micro-sponsorships in 12 countries. We were the co-creators of the most award-winning gaming campaign in Europe and got 13 awards in total for our campaigns. As we secure our Series A financing we aim to scale and solidify our position in multiple markets (including Western Europe, US and South America) we'd like you to join our Business Development team on this adventure.
Advice:
Don't ignore this opportunity, ofc you are content, but shouldn't you always be more? Come in and check it out. Worst-case scenario- you find out all the things that we say are true and you are a perfect fit and then you don't take the offer.
The impact you'll make:
Team management: run worldwide Business Development team and recruit new team members.
Scaling business: creating Business Development worldwide strategy, develop inStreamly position on current markets, entering new markets and increase inStreamly awareness
Reporting: preparing business development reports and forecast, costs & pricing optimisation
Cooperating with Marketing and Account Management Team in order to support business development effectiveness.
Taking the initiative to propose new solutions.
We would like you to have:
Previous track record in managing sales and business teams.
Strong experience in working in the media/marketing area, very good knowledge of digital marketing solutions.
Strong communication skills and ability to collaborate with different teams.
Experience in managing international teams.
Outstanding leadership skills.
Business and strategy approach.
Fluent English.
What do we offer:
Great opportunity to witness a ground-breaking moment for streaming and metaverse, which is one of the fastest developing technologies of the future.
Fully remote work with flexible working hours in an innovative and international environment.
Working in the middle of the esports and gaming ecosystem.
Employee Stock Option Plan—you own a part of the company you work in.
English Classes, trainings & workshops- it is really important to us to give our team members lots of opportunities to grow.
Possibility to take part in company's retreats- we organise offline meetings in order to spend some great time together doing various interesting activities.
Possibility to test 4-days work week- we believe that work-life balance is a key and we are not afraid of innovative changes!:)
Unlimited days of vacation- you can take as many of them as you need and when you need. We care about our team members and we trust them.