inStreamly News
Newsletter
08.12.2021
Streamers' Copyright Nightmares
Hi friend!
Last week we looked into Ludwig Ahgren's decision to move his content from Twitch to YouTube. It's only been a week, and he has already experienced three copyright bans. Ironic, considering the snarky dig made at Youtube in the video announcing his departure. Today we are taking another look at this and the issue of copyright claims in streaming. 
In other news:
💻 Twitch will use machine learning to deal with trolls
🎮 Sony throws a gauntlet to Xbox Game Pass
🌐 Game Awards in Metaverse
Enjoy!
---
Let's talk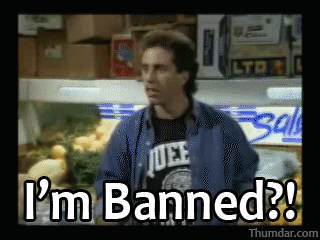 Just three days after deciding to move from Twitch to YouTube, Ludwig Ahgren was streaming on the platform. The reason? A few seconds of a well-known children's song 'Baby Shark' appeared on his broadcast. As he explains, it happened during the search for the greatest YouTube videos. In the video uploaded after the incident, Ludwig admits that the copyright policy on the platform may be a more significant concern than he expected.
While the ban lasted just a few hours, the streamer has already been hit with similar strikes three times in just one week.
YouTube has developed algorithms dealing with copyrighted materials automatically at least in theory. These algorithms are supposed to share revenue from content with whoever owns the copyrighted material. This system is not perfect, though, as Ludwig experienced firsthand.
After Ludwig's misadventures, YouTube has published a Copyright Transparency Report. The report addresses creators' concerns about how the platform handles claims of unjustified strikes. While data shows that only one percent of over 729 million copyright claims in total have been incorrect, it also formulates a need to update current policies.
The problems streamers have with copyrighted materials have been a recurring theme for a while now. Balancing the needs and expectations of both creators and copyright owners is a challenge. Whoever solves it will gain an enormous advantage over the competition.
---
Week review
Youtube bans and copyright report
Ludwig banned from YouTube after signing an exclusivity deal
One of the biggest streamers gets banned after just three days on a new platform.
Ludwig has perfect reaction to his third YouTube ban in just one week
Ludwig Ahgren has had a rocky start to life on YouTube Gaming, being whacked with three DMCA-related stream suspensions in just the past seven days, but the former Twitch star has still been able to see the funny side.
YouTube reveals millions of videos get hit with incorrect copyright claims
YouTube publishes a report on claims of unjustified copyright infringement strikes. The report shows the effectiveness of the platform's algorithms in detecting copyrighted material but formulates the need to improve current shortcomings as well.
---
Streaming
Twitch will use machine learning to detect people evading bans
The biggest streaming platform will use machine learning to identify accounts used for harassment and trolling. This new tool is another step to address the 'hate raid' problem raised by users.
Twitch star Gaules launches podcast with Brazilian legend Ronaldo
Brasil is one of the most robust regions for streaming potential rapidly reaching new audiences. The growth may be soon boosted once one of the highest-ranking streamers starts his new podcast with a World-class football legend.
---
Gaming
Looks Like The Steam Deck Might Get Some Competition
The competition to Valve's upcoming Steam Deck handheld gets more ferocious with a new device announcement from gaming gear manufacturer Razer. The new console from Razer is about to appeal especially to streamers.
Sony is reportedly making its own version of Game Pass
The biggest competitor to Microsoft's Xbox seeks to start a similar service, expected to launch in the spring. The service is about to combine PlayStation Plus and PlayStation Now.
The Matrix Awakens: An Unreal Engine 5 Experience Is Coming to PS5 & XSX
Fans of the Matrix series have been electrified with an unexpected announcement of Matrix 'experience' tech-demo of Unreal 5 engine. The mysterious experiment is already available to pre-download on next-gen consoles. What exactly is the experience we will find during The Game Awards 2021.
---
Metaverse
What Do The Game Awards Look Like in the Metaverse?
Geoff Keighley says that this year is just "V1" of his vision of what he hopes will one day be a virtual Coachella for games.
Virtual land in the metaverse dominated NFT sales over past week
Based on NFT and metaverse sales over the past week, the demand for digital land outpaced all other items, art and collections.
---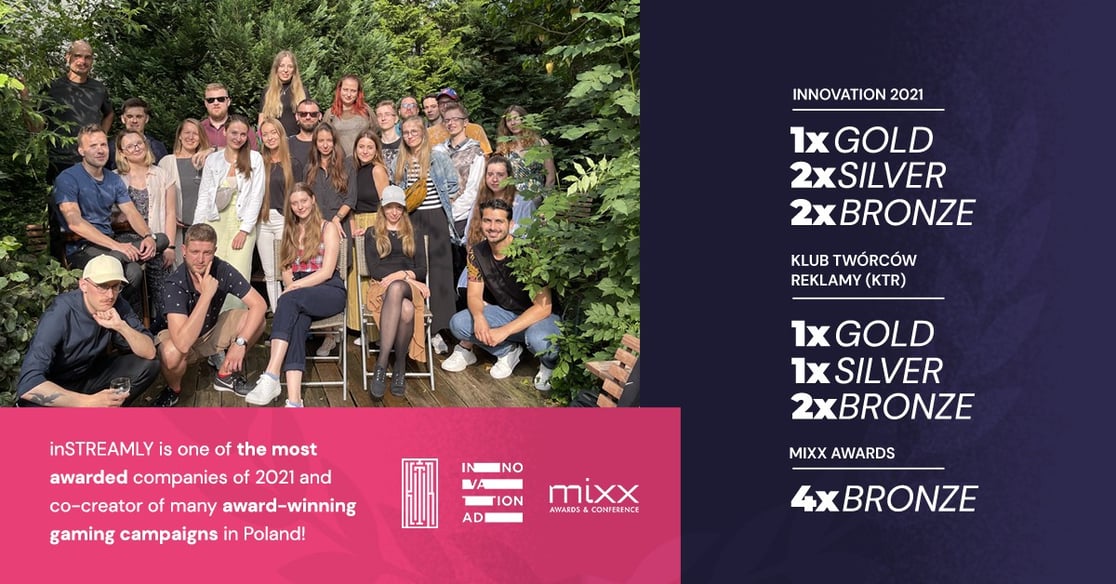 We are honored to have co-created the most awarded gaming campaigns of 2021 in Poland!
🏆 Gold 'Innovation in business' award in Innovation 2021!
🏆 4 awards (2 silver and 2 bronze) with VMLY&R for Danone 'Mały Głód' campaign in Innovation 2021!
🏆 bronze award with MediaCom Warszawa for Cyberpunk 2077 and Sprite campaign ("Jest rok 2077. Pragnienie to przeszłość") in Innovation 2021!
🏆 'Technology of the year' award in Klub Twórców Reklamy KTR!
🏆 4 awards (1 gold, 1 silver and 2 bronze) with VMLY&R for Danone 'Mały Głód' campaign in Klub Twórców Reklamy!
🏆 4 bronze awards in IAB Polska MIXX Awards 2021!
This makes us one of the most awarded companies of 2021 in Poland as well!