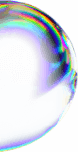 Gaming Creative Strategist
5-15k PLN net + VAT (b2b)
Would you like to work with leading brands and be their guide for reaching Generation Z?
We want to change the rules, be the esports evangelists and show to all what great advantages come from game streaming.
About inStreamly:
inStreamly creates the media mix of the metaverse. Bringing brands into the metaverse in the most native and human way – through creators.  Our goal is to allow creators of all sizes to earn while enabling brands to reach audiences in a meaningful way.  
Our first vertical is gaming live-streaming by streamlining the collaboration of over 100k+ streamers and 207+ brands (inc. Netflix, Samsung, Ubisoft, Disney, Porsche) in 12 markets. We build immersive solutions that connect automation, scale, interactivity and the long-tail of creators. 
We are one of the fastest-growing startups in CEE.  We were the co-creators of the most awarded gaming campaign in Europe and received 13 awards in total for our campaigns. Right now we aim to scale and solidify our position in multiple markets (including Western Europe, the US and South America). 
We'd like you to join our team on this adventure. Our goal for you is to let you unleash your creativity and have a real impact on our campaigns. We want you to grow and learn with us, and be the leader of top-tier strategies in live-streaming industry. All with a simple, yet ambitious goal: to create a love brand that really helps streamers grow. 
Meet your Team:
Your manager will be Szymon Kubiak– our Chief Revenue Officer. In addition, you will have a chance to work with our Creative Campaign team 🙂
The impact you'll make:
Diving into our clients' businesses and proposing suitable solutions
Building various long-term strategies for the clients and supervising their implementation
Planning and generating creative campaigns that contribute to clients' growth
Dissecting given briefs in order to propose the best marketing solutions
Conducting an extensive research to identify key trends and bring to life creative ideas
Working closely with the Campaign Creative Team
We would like you to have:
Relevant experience in the similar role in media/advertising environment
Expertise on gaming industry and passion for games
Great knowledge of marketing field and its immense possibilities
Open-minded attitude and eagerness to colouring outside the lines
Excellent communication skills, creativity, strategic planning and proactive approach to come up with new solutions
Great English, both written and verbal
We offer:
Great opportunity to witness a ground-breaking moment for streaming, which is one of the fastest developing technologies of the future.
Fully remote work with flexible working hours in an innovative and international environment.
Possibility to work on full-time, part-time or freelance basis
Employee Stock Option Plan - you own a part of the company you work in.
English classes, training & workshops - it is really important to us to give our team members opportunities to grow.
Private medical care and psychological support
Possibility to take part in company's retreats - we organise offline meetings in order to spend some great time together doing various interesting activities.
Unlimited days of holidays - we care about our team members and we trust them.
Advice:
Don't ignore this opportunity, ofc you are content, but shouldn't you always be more? Come in and check it out. Worst-case scenario- you find out all the things that we say are true and you are a perfect fit and then you don't take the offer.
Applying takes less than a minute