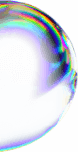 Would you like to use the best techstack and have a real impact on developing products?

We love coding, solving problems and making things as automated as possible.
Our technology stack is based on Javascript in the frontend (React framework) and Node.js (TypeScript) on the backend. As we know there is a lot of things not visible to the naked eye, so first of all: Cloud architecture – we are using AWS ready for auto-scaling and prepared for big traffic with services like Elastic Container Registry & Service, CloudFront, S3 & RDS – everything is connected to our Continuous Integration tools. We are covering our code by writing tests and we are not rushing anything: we write unit, integration and end to end tests with tools like Cypress & Jest.
We also have a code review culture, which keeps everything in our code repository (GitHub) as clean as possible.
We are at a very interesting moment in our development. We have a lot of new challenges ahead of us – those related to scaling the business or conquering new markets. That's why we are looking for new team members in our Technology Department. Join the game-changers!🚀
Advice:
Don't ignore this opportunity, ofc you are content, but shouldn't you always be more? Come in and check it out. Worst-case scenario- you find out all the things that we say are true and you are a perfect fit and then you don't take the offer.
The impact you'll make:
Taking part in projects related to React
Technological development of the application
Implementation of the new functionalities using React
Preparing new features in order to gain a high quality code
We would like you to have:
Solid Experience with React
Good knowledge of JavaScript
Proficiency with GitHub
Very good knowledge of English
Software testing experience (nice to have)
Familiarity with SQL databases (nice to have)
What do we offer:
Great opportunity to witness a ground-breaking moment for streaming and metaverse, which is one of the fastest developing technologies of the future.
Fully remote work with flexible working hours in an innovative and international environment.
Working in the middle of the esports and gaming ecosystem.
Employee Stock Option Plan—you own a part of the company you work in.
English Classes, trainings & workshops- it is really important to us to give our team members lots of opportunities to grow.
Possibility to take part in company's retreats- we organise offline meetings in order to spend some great time together doing various interesting activities.
Possibility to test 4-days work week- we believe that work-life balance is a key and we are not afraid of innovative changes!
Unlimited days of vacation- you can take as many of them as you need and when you need. We care about our team members and we trust them.