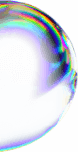 Would you like to work with leading brands and be their guide for reaching Generation Z?
Live streaming has a great potential and we help top brands unleash it.
inStreamly is a service ecosystem focused on fixing fundamental problems in the live streaming industry. Whether you're a streamer, viewer, team, manager, tournament, agency, or advertiser, we have something for you.
We'd like you to join our Business Development team on this adventure. We worked with top brands like Netflix, Samsung, PlayStation and 90+ more in 13 markets. Our goal for you is to be the leader of live-streaming marketing for top brands in your region. We want you to grow and learn with us, and be the leader that helps more brands understand and use the power of streamers.
Advice:
Don't ignore this opportunity, ofc you are content, but shouldn't you always be more? Come in and check it out. Worst-case scenario- you find out all the things that we say are true and you are a perfect fit and then you don't take the offer.
The impact you'll make:
Developing a strategy for generating sales leads in order to expand our business and brand awareness on the German market
Actively looking for new clients by doing extensive research and initiating first contact with them via cold-calling and sending emails
Participating in online and offline events related to our vertical
Establishing, developing, and maintaining mutually beneficial business relations with Prospects and Customers
Negotiating terms and concluding commercial contracts
We would like you to have:
Experience in sales in media industry and good understanding of media ecosystem
Hard-working attitude and great eagerness to expand our business and brand awareness on the German market
Strong sales personality that can hunt and close deals from non endemic brands, game developers, publishers and more
Great negotiating skills and closing techniques that can contribute to acquiring the best leads for inStreamly
Already existing network of contacts from media agencies and direct brands
Knowledge of gaming/esports and trends in streaming industry (nice to have)
What do we offer:
Great opportunity to witness a ground-breaking moment for streaming and metaverse, which is one of the fastest developing technologies of the future.
Fully remote work with flexible working hours in an innovative and international environment.
Working in the middle of the esports and gaming ecosystem.
Employee Stock Option Plan—you own a part of the company you work in.
English Classes, trainings & workshops- it is really important to us to give our team members lots of opportunities to grow.
Possibility to take part in company's retreats- we organise offline meetings in order to spend some great time together doing various interesting activities.
Possibility to test 4-days work week- we believe that work-life balance is a key and we are not afraid of innovative changes!
Unlimited days of vacation- you can take as many of them as you need and when you need. We care about our team members and we trust them.