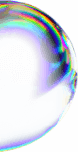 Sales Advisor- Italian market (remote)
Would you like to work with leading brands and be their guide for reaching Generation Z?
Live streaming has a great potential and we help top brands unleash it.
We'd like you to join us on this adventure. Our goal for you is to support inStreamly and be the leader of live-streaming marketing for top brands in your region. We want you to be our Sales Advisor who helps more brands understand and use the power of streamers.
About InStreamly 
InStreamly aims to democratise the world of live-streaming. Our platform empowers thousands of micro-streamers to control and monetize their content by offering the same sponsorship opportunities as traditionally only offered to the top 1%. We do this by allowing brands to easily connect with hundreds of streamers at the same time—made possible by our scalable, automated technology.
We are one of the fastest-growing startups in CEE. We worked with brands like Disney, Netflix and Samsung and connected them with 80k+ streamers in 230k+ micro-sponsorships in 12 countries. In addition, we were the co-creators of the most award-winning gaming campaign in Europe and received 13 awards in total for our campaigns. As we secure our Series A financing, we aim to scale and solidify our position in multiple markets (including Western Europe, the US and South America).
The impact you'll make:
Developing a strategy for generating sales leads in order to expand our business and brand awareness on the Italian market
Actively looking for new clients by doing extensive research and initiating first contact with them via cold-calling and emailing and utilising your network of contacts
Conducting meetings with potential new clients (brands and agencies) and turning them into our satisfied clients
Negotiating terms and concluding commercial contracts
Increasing awareness of InStreamly on the Italian market
We would like you to have:
Rich sales experience in the Italian media industry and a good understanding of the media ecosystem
Strong network of contacts among the Italian agencies and brands
Understanding of the sales process, brand advertising and agency landscape on the Italian market
Having agency background or experience in selling to agencies
Connections with senior-level decision makers who are in charge of branding and social media marketing budgets
Great interpersonal and communication skills
Professional background in media/ad-tech space
Openness for the part-time position
Being based in Rome or Milan
We offer:
Great opportunity to witness a ground-breaking moment for streaming and metaverse, which is one of the fastest developing technologies of the future
Fully remote work with flexible working hours in an innovative and international environment
Attractive commission model to reward you for bringing new deals and expanding the amount of clients collaborating with inStreamly on the Italian market
Advice:
Don't ignore this opportunity, ofc you are content, but shouldn't you always be more? Come in and check it out. Worst-case scenario- you find out all the things that we say are true and you are a perfect fit and then you don't take the offer.
Applying takes less than a minute