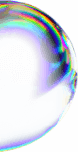 Would you like to work with leading brands and be their guide for reaching Generation Z?
Live streaming has a great potential and we help top brands unleash it.
inStreamly is a service ecosystem focused on fixing fundamental problems in the live streaming industry. Whether you're a streamer, viewer, team, manager, tournament, agency, or advertiser, we have something for you.
We'd like you to join us on this adventure. We worked with top brands like Netflix, Samsung, PlayStation and 90+ more in 13 markets. Our goal for you is to support inStreamly and be the leader of live-streaming marketing for top brands in your region. We want you to be our Sales Advisor who helps more brands understand and use the power of streamers.
Advice:
Don't ignore this opportunity, ofc you are content, but shouldn't you always be more? Come in and check it out. Worst-case scenario- you find out all the things that we say are true and you are a perfect fit and then you don't take the offer.
The impact you'll make:
Opening new doors for business opportunities
Expanding our network of contacts by conducting meetings with new clients (brands and agencies)
Working hand-in-hand with the sales and account management team to turn prospects into our satisfied clients
Introducing a dedicated person from our Business Development team to taking over and finalizing a deal
Being our consultant in new business area
Increasing awareness of InStreamly on the UK market
We would like you to have:
Rich sales experience in the UK media industry and good understanding of media ecosystem
Strong network of contacts among the UK agencies and brands
Understanding of the sales process, brand advertising and agency landscape on the UK market
Connections with senior level decision makers who are in charge of branding and social media marketing budgets
Great interpersonal and communication skills
Professional background in media/ad-tech space
Openness to work for a part-time- you will have a flexible schedule and you are expected to put in about 8-20 hours per week
We offer:
Great opportunity to witness a ground-breaking moment for streaming and metaverse, which is one of the fastest developing technologies of the future
Fully remote work with flexible working hours in an innovative and international environment
Attractive commission model to reward you for bringing new deals and expanding the amount of clients collaborating with inStreamly on the UK market