inStreamly News
Newsletter
17.11.2021
A Perfect Black Friday Storm 🌩️
Hi friend!
This year's Black Friday is slowly gaining impact with some sales and offers already hitting the stores. But what kind of deals can gamers expect this year with chip shortages and logistics problems causing so many issues? When can we expect recovery from this situation and is there at least some silver lining here? Find out in our newsletter!
In other news:
👾 Square Enix is ready to go into NFTs
💔 GTA Trilogy remake butchered launch
🏆 October esports viewership breakdown
Enjoy!
---
Let's talk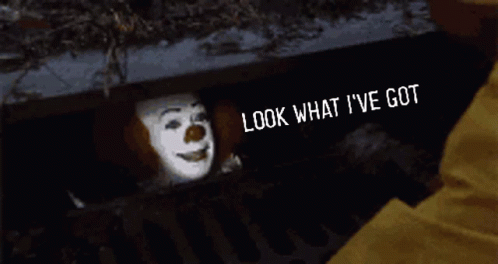 For gamers, Black Friday and Christmas used to be one of the most exciting periods of the year. These were perfect occasions to get the new PC part, pull the trigger on the new console or finally convince yourself, your significant other or parents that you REALLY need that gaming laptop (for studying of course!).
This year it might not be the case for many if not most of us. The aftershocks of the pandemic supply chain earthquake are still rolling through the globe. Chip shortages combined with logistics difficulties and crypto-mining fever result in maybe one of the biggest technological demand/supply discrepancies of our times. Ordering a latest-generation console or graphic card has been a nightmare for the last year, and despite the hopes of many, the things don't seem to get better anytime soon.
Toshiba, one of the top manufacturers of consumer electronics, already warned it will not meet the demand for power-regulating chips through 2022. Nintendo, Sony and Microsoft all lowered their console production forecasts and debuts of new hardware such as Valve's Steam Deck and Panic's Playdate have been delayed (the latter one for two years now!).
The situation we face does look grim and requires quite a bit of patience from gamers. Then again, it is interesting to see how it will affect the gaming culture as a whole. How big of a hit will console gaming take? Will streaming services such as GeForce Now and Stadia benefit from the shortages? Will we collectively lower our expectations towards gaming gear? One thing for sure – we will still play!
---
Week review
Chip shortages
The global chip shortage is a nightmare before Christmas
Gaming companies big and small are going to be feeling the sting well into next year
Battery Issues, Chip Shortage Delay Playdate Gaming Handheld's Arrival
'We can't get any more of Playdate's current CPU for…two years,' the company says.
Nvidia's CEO doesn't see an end to the chip shortage anytime soon
The ongoing chip shortage continues to bite hard.
Game console supplies could be affected 'well into next year' as Toshiba warns of chip shortage
The ongoing crisis may mean consoles will continue to be in short supply
Will the Global Chip Shortage Accelerate the Death of Video Game Consoles like PS5 and Xbox?
Despite the fact that the Xbox Series X and PlayStation 5 were both released almost nine months ago, they're both in extremely short supply.
Valve delays Steam Deck into next year due to "material shortages"
Shipping is now expected to begin in February.
---
NFT In Gaming
Square Enix Sounds Keen On NFTs And Blockchain Games
Square Enix says its first venture into NFTs was successful and seems ready for more.
---
Gaming
The 'GTA Trilogy' Isn't The New 'Cyberpunk 2077,' The Definitive Edition Is Worse
"All we had to do, was follow the damn train, CJ!"
GTA: The Trilogy – The Definitive Edition PC back online
After Rockstar left PC gamers unable to play for three days.
---
Esports
Esports viewership breakdown with Esports Charts: October 2021
October saw the conclusion of Dota 2's The International, as well as the commencement of the League of Legends World Championship and CS:GO's PGL Major. With three major events occurring last month, how have the tournaments performed?
---

Choose one of the presents and enjoy Xmas!
Christmas is coming fast and with it, wonderful gifts! To celebrate the joyful season we have prepared a set of gifts for you!
❄️ 10% FREE VIEWS with 5-10k EUR campaign
🎁 15% FREE VIEWS with 10-20k EUR campaign
🎅 20% FREE VIEWS AND FREE ARTWORK with >20k EUR campaign
Reach out to Oleksandr Marusyak, our Head of New Business Development and grab your gift!
Gaming and live streaming keep growing, and creative brands are taking over. Don't waste a minute and get your brand on live streaming now!