inStreamly News
Newsletter
28.10.2021
Facebook's New Suit 👔
Hi friend!
Let's recap the last week of tech, gaming and streaming news. Mark Zuckerberg's plans to change Facebook's group company name was the unexpected bomb of last week, and we want to get into why such a recognisable brand may want to change their name.
In other news we have:
🎮 recent gaming announcements
🎬 cool and not-so-cool Twitch news
🏆 the world of esports
🙊 collectively facepalm at the bizarre use of the COVID relief loan
Let's roll!
---
Let's talk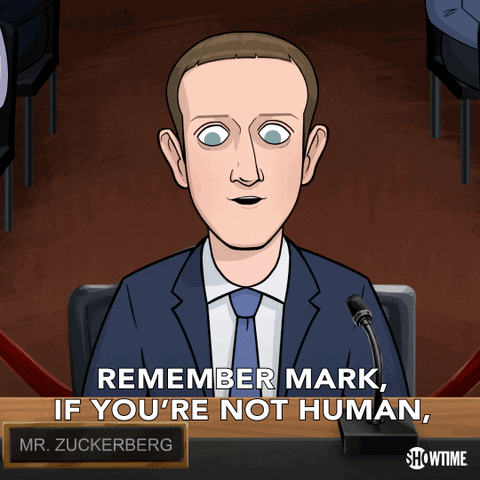 The brand name is a powerful, precious and carefully guarded asset of each company. The more recognisable brand, the bigger the guts it takes to even bring up the idea of changing the name. Yet last week information about the upcoming re-branding of one of the most recognisable companies in human history electrified the virtual world. Reportedly Facebook is planning to present its new name soon!
What are the reasons behind this? Some point to the fact that the company is shifting towards building a metaverse and moving beyond social media. Others remark on Facebook's problematic history filled with controversies over personal data usage and an unhealthy user approach in internal corporate culture.
Whatever the reason, the change signals a significant shift in the company's macro goals. It is worth to note that the renaming will most likely relate to the group name and not the social media platform itself.
---
Week review
Facebook rebrand
Facebook is reportedly getting a rebrand
Metaverse interests are probably the motive, but the brand name is a bit unhealthy, too.
Facebook plans to change its name as part of company rebrand – report
Move could position social media app as one of many products under a parent company.
Facebook says it's refocusing company on 'serving young adults'
Expect changes to Instagram to highlight Reels.
Facebook is spending at least $10 billion this year on its metaverse division
And expects to spend more 'for the next several years'.
---
Gaming
Grand Theft Auto remastered trilogy's first trailer
Shiny yet cartoony.
God of War is coming to PC: Here's what we know
It's official. God of War will be available on Steam on January 14, 2022. Launching at $49.99.
Marvel's Guardians of the Galaxy Review: One of the Best Surprises of 2021
Review of Marvel's Guardians of the Galaxy from Eidos-Montreal.
---
Streaming
Twitch "do not ban" list used to protect prominent streamers
Though five years old, the data sheds light on streamer favouritism.
Twitch is trialling a feature that lets you rewind livestreams
It'll pop the stream back by two minutes, letting you scrub through whatever happened during that time at a variety of playback speeds.
---
Esports
FaZe Clan goes public, to be listed on NASDAQ
North American esports organisation FaZe Clan has announced details of a merger with B.Riley Principal 150 Merger Corp (BRPM).
Worlds 2021: Knockout stage scores, standings, and results
The latest scores, standings, and results.
The first CS:GO Major in two years is finally here.
---
WTF?!
Man accused of spending $57,000 relief funds on single Pokemon card
A Pokemon fan has landed in hot water after United States prosecutors claim they spent over $57,000 worth of relief funds on a rare Pokemon Trading Card Game collectible.
---
Insight
In the latest 'It's simple you know' podcast Leo De Biase, arguably one of the best known names in the Brazilian esports scene, talks about the reality of gaming and esports in Brazil. 🎙️
Find out what an absolute powerhouse Brazilian market is within the worldwide gaming industry and discover the immense potential Brazil offers as one of the largest esports and gaming markets.