inStreamly News
Newsletter
13.10.2021
Leak of the Week 😬
Hi friend!
Last week we saw one of the biggest leaks in streaming history. Twitch, one of the most popular streaming platforms, was breached. Among the leaked data was information regarding streamer earnings, which fired up the public.
Immediately after the hack emerged on the 4chan forum, anyone could check how much money Twitch creators make. Within hours you could even install extension ranking streamers by their earnings. But why are we so worked up by how much the creators make?
Technological accessibility as well as the fact that streaming entered the mainstream not too long ago, might be the answer. See, we are used to sports, celebrities, or TV stars making millions of dollars a year. At the same time, everyone understands that becoming one takes a lot of work and dedication.
When we see a streamer making good money it still shocks us. After all, everyone can start a stream, everyone can play games and talk with viewers. Streaming accessibility can often obscure the effort it takes for the streamer to become one of the top 1% entertainers on the platform.
How did the streaming community receive the news about leaked data? What else besides personal information and streamer earnings got out? Take a look into some of the headlines below. As a bonus we're throwing some information about two major MOBA tournaments of two biggest games of this genre.
Grab a coffee and enjoy our news digest! 📝
---
Gaming week review
Twitch Massive Data Leak
💲Twitch responds to leak revealing earnings of top streamers and more
A Twitch leak reveals a huge amount of sensitive information including passwords, previous website versions, streamer earnings and projects.
😱 Twitch megaleak reveals secret Steam competitor codenamed Vapour
A Twitch leak revealed Amazon's potential competitor codenamed Vapour.
😄 Streamers React To Leaked Twitch Income Rankings With Jokes, Criticism
Some find humor in it, while others are criticising the streaming platform.
👌 Twitch leak reveals 'do not ban' list with top streamers on it
Among the items leaked in Twitch's recent security breach is a 'do not ban' list.
---
Esports
💜 Best League of Legends players to watch at Worlds 2021
The League of Legends Worlds 2021 Main Event kicks off.
📌 Here's the schedule for Worlds 2021
The full schedule for the biggest League of Legends tournament.
DotA2 The International 10
🙌 The International 10: Group stage scores, standings, and results
Time to see who will reach the Aegis this year.
😬 Dota 2 fans aren't cheering The International's awkward fake applause
Attempts to replicate a stadium atmosphere have been met with jeers, not cheers.
---
Insight
There are no shortcuts when it comes to creating engaging content for your target audience. Especially when said audience is a group of people that lives and breathes gaming. Playing games made gamers one of the most demanding communities when it comes to marketing, because they are the ones being engaged by games all the time.
But on the other hand, when you manage to get to them, they will be the most loyal and fun target group of all. So how did we engage gamers in the campaign run for Free Guy movie?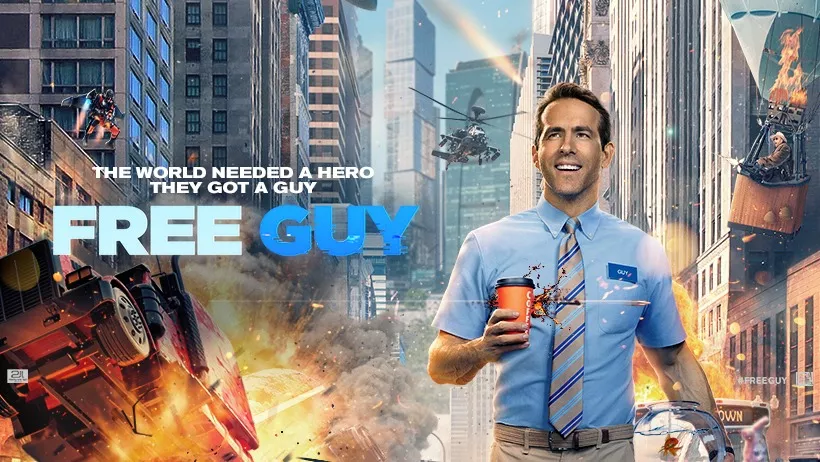 Gaming and live streaming keep growing, and creative brands are taking over. Don't waste a minute and get your brand on live streaming now!