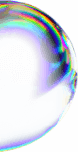 Back
Product and Project Management
Would you like to feel the real impact you make? Join the inStreamly's product team and contribute to the business' success! Support the strategic decisions by preparing complex data analysis and reports. 
inStreamly is a service ecosystem focused on fixing fundamental problems in the live streaming industry. Whether you're a streamer, viewer, team, manager, tournament, agency, or advertiser, we have something for you. Read more about us and our work here.
We are a product-oriented company, that's why we are paying special attention to managing products and projects while working in an agile environment.
Advice:
Don't ignore this opportunity, ofc you are content, but shouldn't you always be more? Come in and check it out. Worst-case scenario- you find out all the things that we say are true and you are a perfect fit and then you don't take the offer.
The impact you'll make:
Maintenance of existing BI projects/ processes and/ or creating new BI solutions.
Preparing data for use in Tableau.
Performing data modelling, developing dashboards, and providing reports.
Promoting good BI standards, evangelizing data-driven approach.
Conducting data migration from Universal Analytics to Google Analytics 4 and maintenance of the new system.
Ideally: working on data architecture rebuilding.
We would like you to have:
Hands-on experience in developing and working on Tableau-driven dashboards, analytics.
Good understanding of SQL (MySQL) database management.
Strong communication skills and ability to push things forward.
Nice to have: knowledge of Google Analytics and Google Data Studio tools.
We offer:
Suitable contract (depending on your need)
Fully remote, modern work environment
Flexible work schedule (up to 20 h per week)