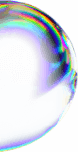 Marketing Partnership Specialist (remote)
4 500 - 5 000 PLN gross
Would you like to develop in digital marketing in one of the most dynamically growing sectors?
We want to change the rules, be the esports evangelists and show to all what great advantages come from game streaming.
We'd like you to join our Marketing team on this adventure. Our goal for you is to unleash your creativity and have a great impact on our partnerships. We want you to grow and learn with us, and be the leader of authentic communication with the live-streaming industry. All with a simple, yet ambitious goal: to create a love brand that really helps streamers grow. 
About inStreamly 
InStreamly aims to democratise the world of live-streaming. Our platform empowers thousands of micro-streamers to control and monetize their content by offering the same sponsorship opportunities as traditionally only offered to the top 1%. We do this by allowing brands to easily connect with hundreds of streamers at the same time—made possible by our scalable, automated technology.
We are one of the fastest-growing startups in CEE. We worked with brands like Disney, Netflix and Samsung and connected them with 85k+ streamers in 251k+ micro-sponsorships in 12 countries. In addition, we were the co-creators of the most award-winning gaming campaign in Europe and received 13 awards in total for our campaigns. As we secure our Series A financing, we aim to scale and solidify our position in multiple markets (including Western Europe, the US and South America).
The impact you'll make:
Cultivating, maintaining and nurturing relationships with key media outlets and influencers in Poland, Germany, France, Spain, the UK, the US and Italy
Being responsible for key areas of partnership management, including developing, implementing and evaluating a strategic partnership plan
Identifying and researching media markets, outlets and influencers to design effective outreach strategies
Overseeing product development of media materials and working with the creative team
Working with other team members on the prioritization, coordination and completion of key project deliverables
We would like you to have:
Experience in managing partnerships with media outlets as well as influencers
Advanced English (B2/C1)
Excellent verbal and written skills
Goal oriented and proactive approach to come up with various initiatives
Ability to think creatively, provide innovative solutions and manage multiple priorities at a given time
Knowledge of Social Media trends and content characteristics - TikTok, Instagram, LinkedIn (good to have)
Ability to write media briefs and proposed influencer content scripts (good to have)
Passion for games/esports (nice to have)
We offer:
Great opportunity to witness a ground-breaking moment for streaming and metaverse, which is one of the fastest developing technologies of the future.
Fully remote work with flexible working hours in an innovative and international environment.
Working in the middle of the esports and gaming ecosystem.
Employee Stock Option Plan - you own a part of the company you work in.
Work culture based on empowerment - you will do what you feel will bring greatest results.
Private medical insurance, psychological support, English classes and development budget - it is really important to us to give our team members lots of opportunities to grow.
Possibility to take part in company's retreats - we organise offline meetings in order to spend some great time together doing various interesting activities.
Unlimited days of vacation - you can take as many of them as you need and when you need. We care about our team members and we trust them.
Advice:
Don't ignore this opportunity, ofc you are content, but shouldn't you always be more? Come in and check it out. Worst-case scenario- you find out all the things that we say are true and you are a perfect fit and then you don't take the offer.
Applying takes less than a minute